Valspar Medallion® Exterior Paint & Primer
This tough, 100% acrylic house paint keeps your home safe from the weather. The rich satin sheen provides a smooth finish to hide surface imperfections. Ideal for aluminum siding. Dries quickly and cleans up easily with soap and water. Gives mildew resistant coating.
LOVE YOUR COLOR GUARANTEE
At Valspar, we believe the right color is powerful. So if the first one isn't perfect, we'll replace it.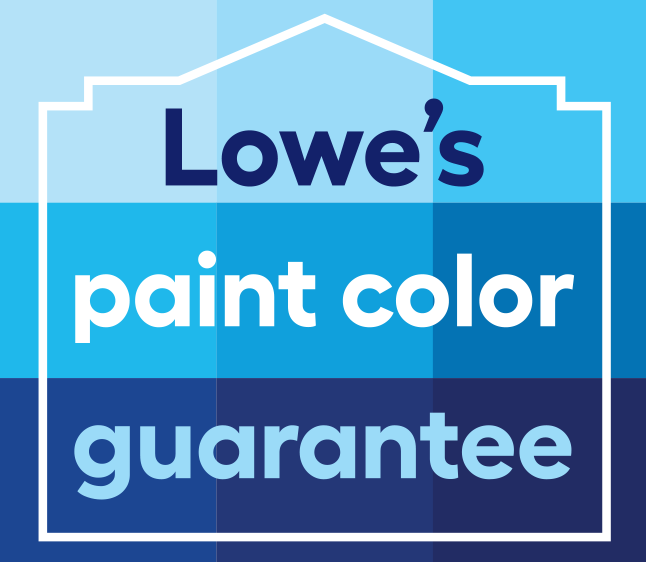 HOW TO USE
Usage

Use paint on all exterior surfaces, including wood siding and trim, hardboard siding, primed metal, shakes, shingles, brick, cement, cinder block, stucco, concrete, stone, asbestos, galvanized steel, aluminum and vinyl siding. DO NOT USE on glazed brick, glazed aluminum, glazed masonry, floors or steps.

Prep

Before you paint clean and dry the surface thoroughly, removing all dirt, dust, rust and grease. On bare wood, coat knots and sappy areas with stain block primer/sealer. Then prime entire surface with exterior oil or latex primer. On previously painted surfaces, scrape, sand, then prime. Wire brush badly chalking areas. Dull glossy surfaces with gloss remover or sandpaper. Countersink nails and fill with putty. Caulk all cracks and joints. On unprimed, pre-primed or previously painted hardboard siding, prime with an exterior oil primer. On masonry, wire brush loose materials from chalky areas. On metal, remove rust on galvanized gutters and prime with a rust inhibitive primer. On new galvanized surfaces, allow to age 6 months before painting or clean with muriatic acid. On unpainted metal surfaces, remove rust, clean with mineral spirits and prime with a rust inhibitive primer. On vinyl siding, wash weathered vinyl siding thoroughly and allow to dry. Then paint with a color lighter than the original siding color. WARNING! Painting vinyl siding with darker colors will cause warping or deformation from heat absorption.CLEAN MILDEW FROM THE SURFACE! Mildew is a fungus that looks like dirt, but won't wash off. Mildew must be removed before painting or it will grow through any new coating. To remove mildew, scrub with a commercial mildew remover or a solution of 1 part liquid chlorine bleach to 3 parts water. Rinse thoroughly and allow to dry. Protect eyes and skin be wearing protective equipment, including rubber gloves and eye goggles when working with the bleach solution.

Application

Paint only when paint, surface and air temperatures are 50–90ºF (10–32ºC) during application and drying time. Do not apply in direct, hot sun, when rain is imminent, or late in the day when dew may affect the paint drying. Stir paint thoroughly. Intermix containers to ensure uniform color. Apply with a premium-quality roller, polyester brush or airless sprayer. Start at the highest point of the house and work across. Always paint back into freshly painted areas and end up at a door, window or outer edge. Move windows after 1 hour to prevent sticking.

Dry Time

Dry Time @ 77 °F and 50 % Relative HumidityTo The Touch: 1 hour 1 hourRecoat: 4 hour

Clean-up & Disposal

Clean up with warm, soapy water.
Data Sheets
Download the product data sheet (PDS) and safety data sheet (SDS) for your
Valspar medallion exterior paint primer

.