GET LOOKS THAT LAST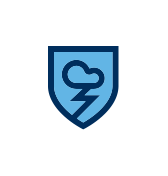 All-Weather Defense
Exterior wood has to be ready for any weather that comes its way. Valspar stains give you protection from rain, snow, and whatever else comes its way in just one coat.
UV Protection
UV rays from the sun can damage the integrity of wood if it's not protected. With UV protection, your project will stay safe and sound.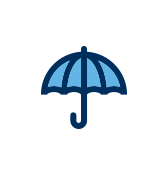 Rain-Ready in 4 Hours
Rain can ruin a fresh coat of stain if it hasn't set yet. With stain that's rain-ready just 4 hours after application, your hard work will be safe even if the weather turns.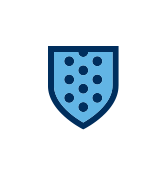 Mold- & Mildew-Resistant Finish
Valspar keeps your projects looking great for years to come. With mold- and mildew-resistance, your hard work won't go to waste.
A FINISH FOR ANY STYLE
When it comes to finishes, you've got options. From clear to solid, choose the intensity of color and level of protection that's right for you. And with hundreds of shades for semi-transparent and solid finishes, you can find a color that's right, too.
PREP FOR STAIN SUCCESS
Before you start, use a Valspar cleaner to prep decks, fences, outdoor furniture, and other exterior wood surfaces. It will clean the wood, help with stain coverage, and give you the best results.