FEATURES THAT WORK HARD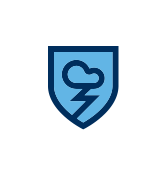 All-Weather Protection
With all-weather protection, your concrete surfaces will be safe from sun, water, and whatever else mother nature throws your way.
Popular Valspar Colors
We've got 1000+ color options to choose from for concrete stains, so you're sure to find something that fits your home.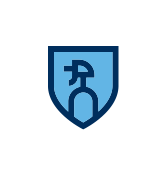 All-Around Chemical Protection
Sealing concrete ensures that it'll last, with years of protection from damage caused by household chemicals, salt, gasoline, and oil.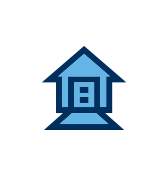 Curb Appeal
Whether it's using a stain to add a hint of color or trying the more subdued look of a sealer, you can get your concrete looking its best in no time – and for years to come.
SEAL THE DEAL
If you're looking for something that'll protect concrete while keeping a natural stone look, sealers are up to the task.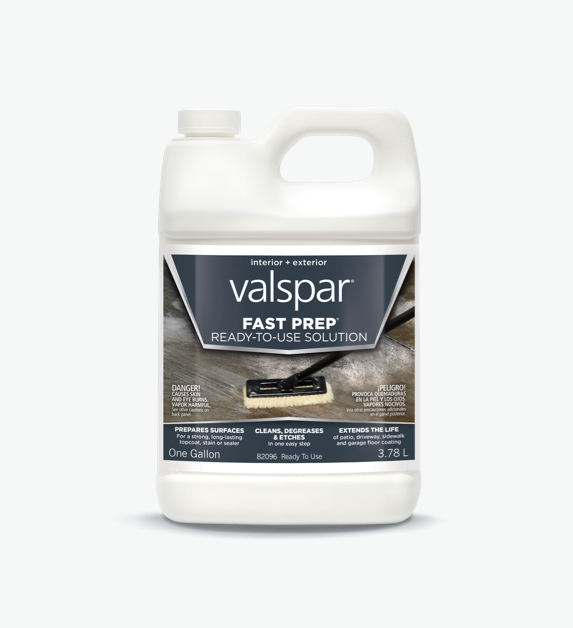 VALSPAR FAST PREP® READY-TO-USE SOLUTION
DON'T FORGET THE PREPPING STEP
Before you get to staining or painting your exterior surfaces, you'll get better results by using Valspar Fast Prep Ready-to-Use Solution. It extends the life of your coating, provides maximum durability, and does it all in just one coat – saving you time and money.